---
Welcome
Thank you for visiting our website. We hope you find it informative and helpful. If you have any questions, feel free to email us at info@safetechsbc.org.

Sign up for our EMAIL LIST to receive the latest news, local updates and calls to action!
Would you like to GET INVOLVED? Join our team and be a part of creating a thriving community where our technology is safe and sound.
We invite you to learn more ABOUT US and hope that you might consider contributing to our collective cause. Visit our DONATION page for more details on what we are raising money for.

Thank you from all of us at SafeTechSBC!

Wishing everyone a joyous, relaxing, fun and low (to kNOw) EMF 2021!
Check out the 17 videos below on HOW TO USE TECHNOLOGY SAFELY. Thank you to the wonderful people at Environmental Health Trust for all their amazing work and this YouTube Playlist.
SOLUTIONS SHORT LIST
Hard Wire your computers
Put your phone on airplane mode when not in use
Opt out of your smart meters
Get a real POTS phone—Plane Old Telephone System Call forward cell phone to Land Line when at home
Remember: Distance is your friend, Reduce Use of Wireless by hard-wiring your devices
Buy a meter to measure your radio frequency radiation
Have your home and property assessed for EMF/RF by a professional Building Biologist
WATCH THIS VIDEO TO GET UP TO SPEED! Meet the SafeTechSBC Team, our Environmental Attorney, learn more about the current RFR/Cell Tower situation in Santa Barbara County and pick up a few #SafeTechTips too!
Check out these 18 awesome #SafeTechTips videos from Environmental Health Trust. Thank you, EHT for all your great resources! Be sure to visit their website for more in-depth information on everything RFR.
TOWER INSTALLATIONS IN SANTA BARBARA COUNTY – RECOGNIZE ANY OF THEM? Do you have any in your neighborhood? Please be sure to note any health/bio/environmental changes and email us at info@safetechsbc.org.
"In the councils of government, we must guard against the acquisition of unwarranted influence, whether sought or unsought, by the military-­‐industrial complex. The potential for the disastrous rise of misplaced power exists and will persist. We must never let the weight of this combination endanger our liberties or democratic processes. We should take nothing for granted: only an alert and knowledgeable citizenry can compel the proper meshing of huge industrial and military machinery of defense with our peaceful methods and goals, so that security and liberty may prosper together."

President Dwight D. Eisenhower, 1961
Oppose the deployment of up to 100,000 radiation-emitting satellites into space!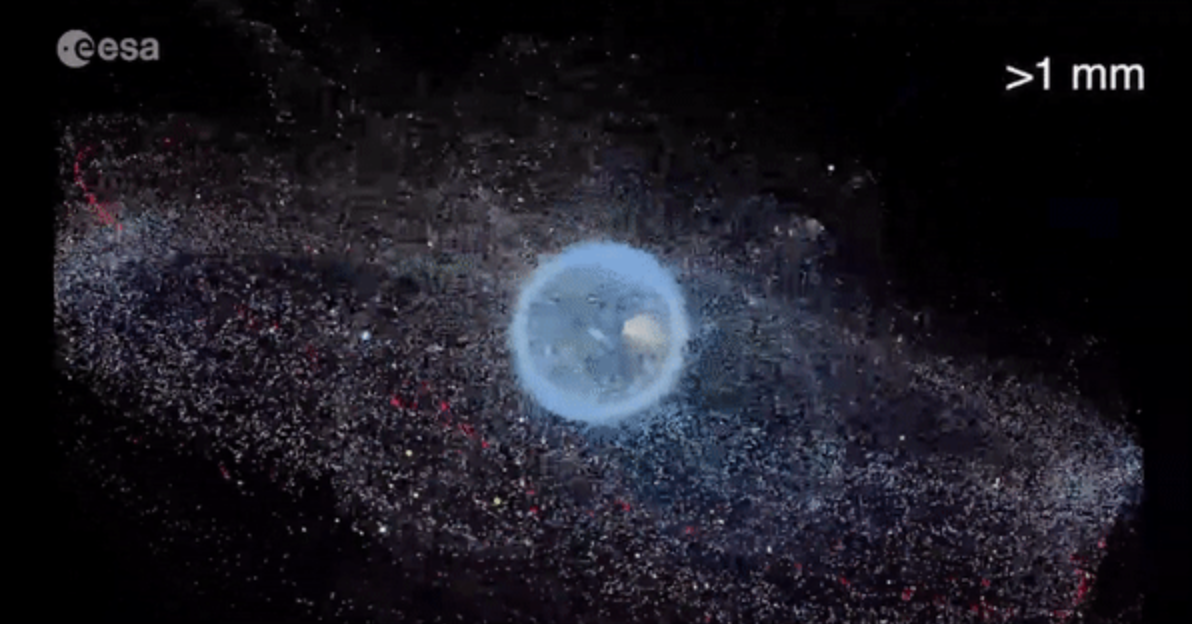 "This is an enterprise that is extremely risky, untested, unproven – for which there is no provision for indemnification or insurance…We, the public, are being asked to absorb the costs." – Julian Gresser, Esq

This Take Action Tuesday, please sign the declaration supporting the Healthy Heaven Trust's "Petition for Emergency/Expedited Rulemaking" to the FCC to halt all satellite licensing and deployments until the long-term harms and security risks of this major action have been fully assessed.

Watch the short informational video here on the 5G satellite dilemma and why this historic legal action is so important. Then, sign the declaration opposing the installation of millions of earth stations and the deployment of up to 100,000 radiation-emitting satellites into space.

If you are affiliated with an organization, use this link to sign the declaration.

Read the DeclarationSign the Declaration as an IndividualSign the Declaration as an OrganizationSupport this InitiativeThank you for taking urgent action today to protect our atmosphere and our planet from the FCC's reckless 5G satellite deployment plans.

-The 5G Crisis Team